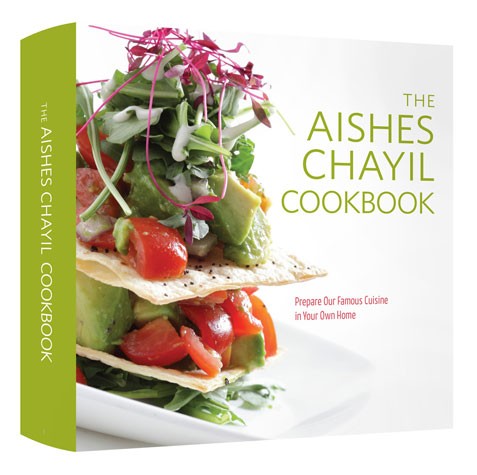 The Aishes Chayil Cookbook
Original price
$39.95
-
Original price
$39.95
Start on an adventure! Enter your kitchen, open this book, and let the magic begin! Indulge in a burst of irresistible flavor, savor nutrient-rich delicacies, and feast your eyes on the stunning perfect presentations!
The Aishes Chayil Cookbook presents:
200 exclusive, succulent recipes
Mouth-watering photos of each delectable dish
Dishes featured are tasty, yet healthy
Presentations are elegant, yet inviting
Informative health notes on each recipe
Each meal crafted with Aishes Chayil's renowned expertise
The Aishes Chayil Mommy and Baby Convalescence Home provides the ultimate in postpartum recuperation. Situated atop scenic mountains, the home boasts a sprawling garden resplendent with flower-lined footpaths and waterfalls. With their newborns in competent nursery care, new mothers luxuriate in the serenity and comfort of the magnificent indoor décor and superior accommodations.
Gourmet menus are at the heart of Aishes Chayil's quality rehabilitative care, and their meals serve up strength and vitality while delighting the palate-all with Aishes Chayil's signature elegance.
Aishes Chayil's culinary excellence has earned widespread acclaim. The recipes in this cookbook contain the secrets to recreating our famous cuisine-in your own home!