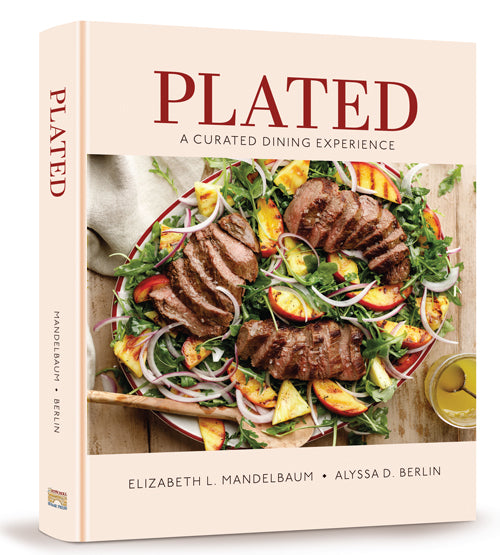 Plated
Sale
Sale
Original price
$35.00
-
Original price
$35.00
Product Description
Plated provides a unique dining experience, allowing you to craft and enjoy meals tailored to your exact specifications. Your user-friendly guide to the kitchen to create balanced and beautifully composed meals.

We believe that cooking should be calming, creative, and rewarding. Our goal is to bring you simple and healthy recipes with techniques on how to plate them to perfection. We focus on pairing flavors and ingredients that are satisfying and leave you feeling great. Plated makes it easy to customize each meal. Enjoy personalized meals with Plated.

Plated features:

"Calm Cooking" ideas to keep your kitchen stress-free

Easy-to-find ingredients that pack a visual and flavorful punch.

Food hacks, tips, and simple, user-friendly directions to walk you through the prep and plating of each dish

Flexible and adaptive recipes that are easily adjusted to your tastes and preferences

Allergy-friendly recipes, with many gluten-, soy-, dairy- and nut-free recipes or variations that are equally delicious

Entrees that include side, salad, vegetable and/or sauce suggestions that complete your meal

About the Authors

Elizabeth L. Mandlebaum is a recipe developer and food blogger, as well as a personal chef to an exclusive clientele. Elizabeth's philosophy of "calm cooking" creates a relaxing space in her kitchen when she cooks for her husband and 2 daughters. She loves creating fun and new dishes for them to try and enjoy daily.

Dr. Alyssa Berlin's unique combination of expertise in psychology and culinary arts allows her to create delicious and nutritious meals that promote physical and mental well-being. With more than two decades of experience as a recipe developer and chef, and as the mother of four children with diverse dietary needs, she has perfected her ability to craft meals that cater to a range of tastes.
Dimensions:
9 x 10.875 inches