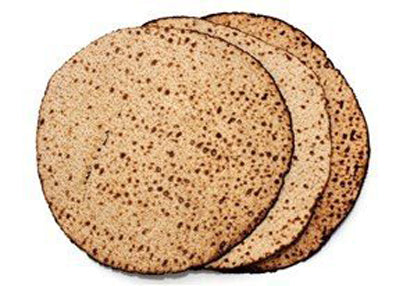 Matzah Shmura Matzos Unleavened Bread - Passover Handmade From Israel - 2023
Sold out
Original price
$50.00
-
Original price
$50.00
Fresh For Passover 2023
 Handmade
 Baked In Israel Shipped From USA
Highest Level Of Kosher Certified
Supplying Shmurah Matzah Since 1996
Matza Shmura Matzos Unleavened Bread - Passover 
1 lb. includes approximately 7 - 8  Matzot in plain box.

All Matzah sold through this website is strictly Kosher for Passover 2023
Under the Hashgacha of:  Ok - P 

Matzahs are whole when packaged by the matzah bakery. We strive to handle and package your Matzoh so that you can receive it in perfect condition. We are UNABLE to open the actual Matzah box to provide extra padding as that will null the Kashrut status of the Matzah. Unfortunately, we cannot take responsibility for the handling of packages as soon as they leave our warehouse. Please check your matzahs well before erev Passover to insure you have enough whole matzahs for the seders. Unfortunately we can not guarantee that any of the matzahs will be whole.
 Certified Kosher for Passover
Delicious & Crunchy

From Israel
Handmade


Special Discount on Shmurah Matzah WHOLSALE Pricing  call 877-505-7700