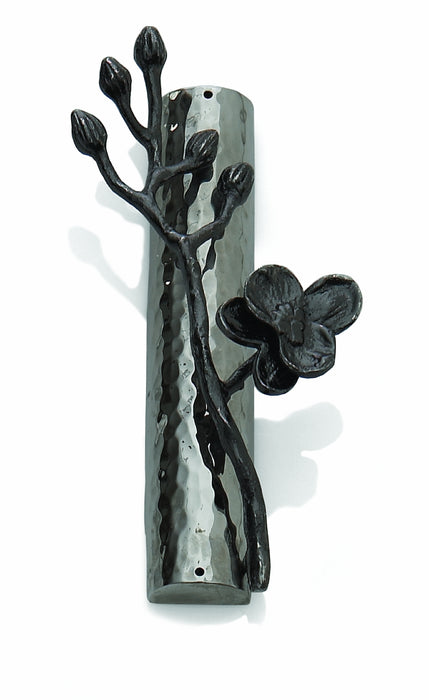 Michael Aram Black Orchid Mezuzah
Original price
$60.00
-
Original price
$60.00
Product Description
Handmade By Micheal Aram hammered mezuzah. The actual  case is Nickel-plated and a black orchid goes around the mezuzah. The branch is on the top and the flower is at the bottom. 
Dimensions: 1.5 inches wide x 5 inches tall
Product Options 
If you choose "No Scroll", we'll ship you the Mezuzah with no scroll inside. Choose this if you already have a scroll. 
If you need a scroll as well, choose "Add a Kosher Scroll". We'll ship your Mezuzah with a Basic Kosher scroll already rolled and inserted inside the Mezuzah.
What is a Mezuzah
Mezuzahs will bring blessing to your home. According to Jewish tradition, they should be on every door of your home. Besides the front door, Mezuzahs also go on the back door, bedroom doors and many other doors of your home.