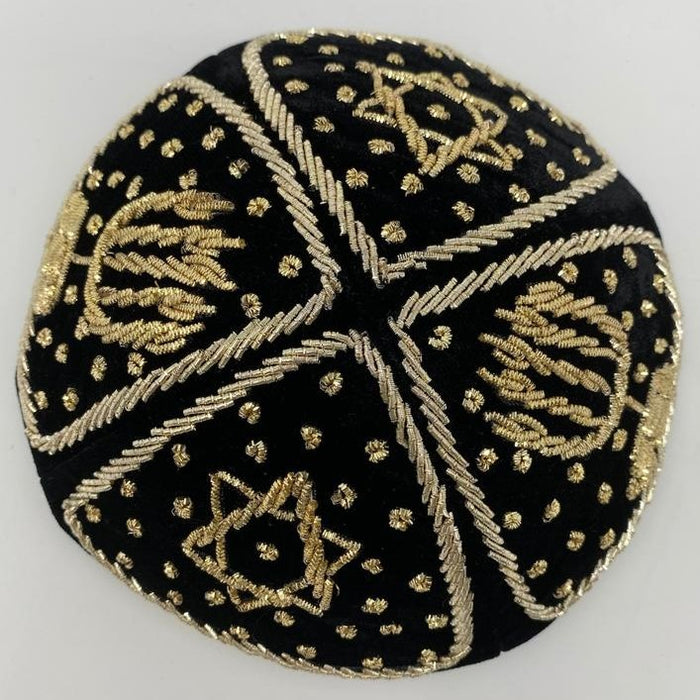 Grooms Wedding Kippah - Black Velvet with Gold
Original price
$94.95
-
Original price
$94.95
The festive Groom's kippah is made from super soft velvet material, with REAL gold stitching! Each kippah may have a slight different design, some have a menorah and David star, others have floral designs as well. The beautiful and hand made kippah has a satin lining on the interior. This item is handmade. 

The gold stitched kippot are popular for weddings and customary to be worn at Persian Weddings and Sephardic Weddings.. 

Color : Black, with REAL gold stitching
Diameter: 6.4 inches (approximate dimension, some may be a bit bigger or smaller)

Please note, these kippot are hand made and may have slight imperfections. This is normal as the gold pieces are stitched on and in some areas glued on. No two kippot are alike, each piece is slightly unique and handmade.