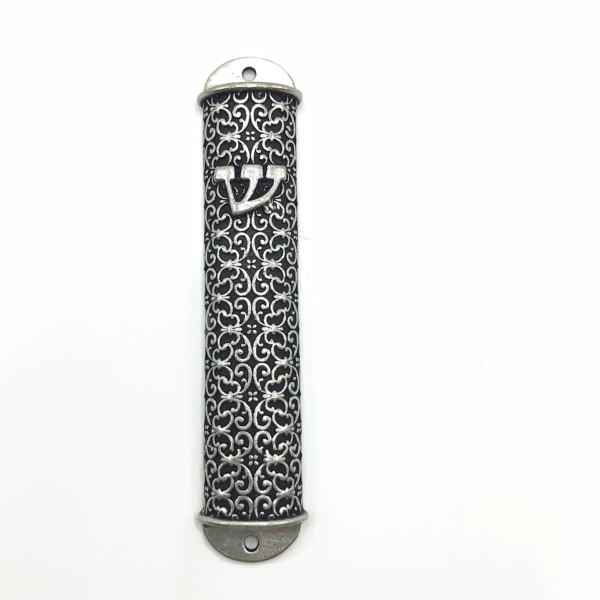 Filigree Mezuzah
Original price
$39.99
-
Original price
$39.99
100% Satisfaction Guarantee - 

Shop With Confidence

30-Day Return Policy

-  Try it for 30 days!
We Pay The Shipping - Both Ways
Secure Checkout - State Of The Art SSL Checkout
Product Description
This elegant filigree mezuzah with a large letter of shin on it. it is is full of intricate details. it is Tall and very nice will go with any door
MEZUZAH. MADE OUT OF 100% PEWTER. SIZE : 1." W X 4 " H CAN FIT 3 TO 3.5" PARCHMENT.
Product Options 
If you choose "No Scroll", we'll ship you the mezuzah with no scroll inside. Choose this if you already have a scroll. 
If you need a scroll as well, choose "Add a Kosher Scroll". We'll ship your mezuzah with a Basic Kosher scroll already rolled and inserted inside the mezuzah.
What is a Mezuzah
Mezuzah's will bring blessing to your home. According to Jewish tradition, they should be on every door of your home. Besides the front door, Mezuzah's also go on the back door, bedroom doors and many other doors of your home.