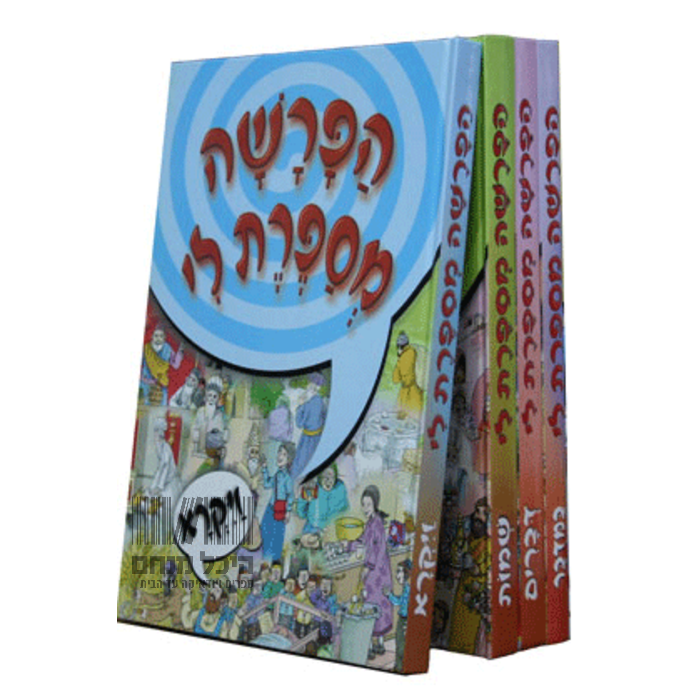 הפרשה מספרת לי - סט 5 כרכים - Tell Me the Story of the Parsh 5 Volume Set In Hebrew
Sale
Sale
Original price
$380.00
-
Original price
$380.00
סדרה מיוחדת לילדים על החומשים, ערוך בשפה קלה ונעימה, בליווי ציורים צבעוניים ותוך שימת דגש שלא לצייר את הדמויות הקדושות שבתורה. 
Beautifully illustrated stories of the Chumash.With approbation given by Hagaon Harav Y. Y. Fisher zt"l, Rosh Av Beis Din of the Eida Hacharidis.

This beautiful 5 volume set includes books on all 5 Seforim in the Torah - Bereishis, Shimos, Vayikra, Bamidbar, and Devarim. These books are written with great thought, and are very child friendly, as well as a great book for Teachers, and Rabbaim to base their Parsha lesson on. The detailed pictures make the Parsha story come to life! The pages are plastic which protects them from tearing.


Five Volume Set 
Language Hebrew
Special Plastic Pages Edition
Binding - Hard Cover