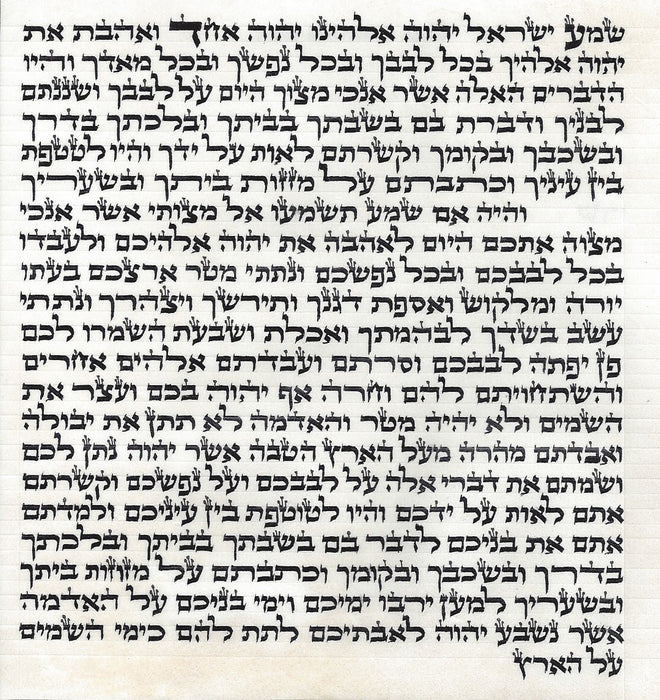 Mezuzah Scroll Klaf Size: 6 inch (15 cm) Sepharadi Very Very Mehudar - Certified Kosher.
Original price
$145.00
-
Original price
$145.00

100% Kosher Mezuzah, Only hand-written scroll containing the words of "Hear oh Israel" passage from Deuteronomy (Deut. 6:4-6:9).(15cm / apx. 6" inch)

By affixing of this scroll to your doorpost, you will satisfies the Mitzvah of the mezuzah.

it will fits easily into any of our beautiful mezuzah cases.

The parchment you receive is a completely kosher scroll, that meets the highest standard. All of mezuzah parchments - klafim, are written by certified sofrim - scribes in Israel, using only the highest quality of natural parchment - klaf, and ink. Each parchment is examined twice manually by certified megihim - proof readers examiner, and a final check by computer.