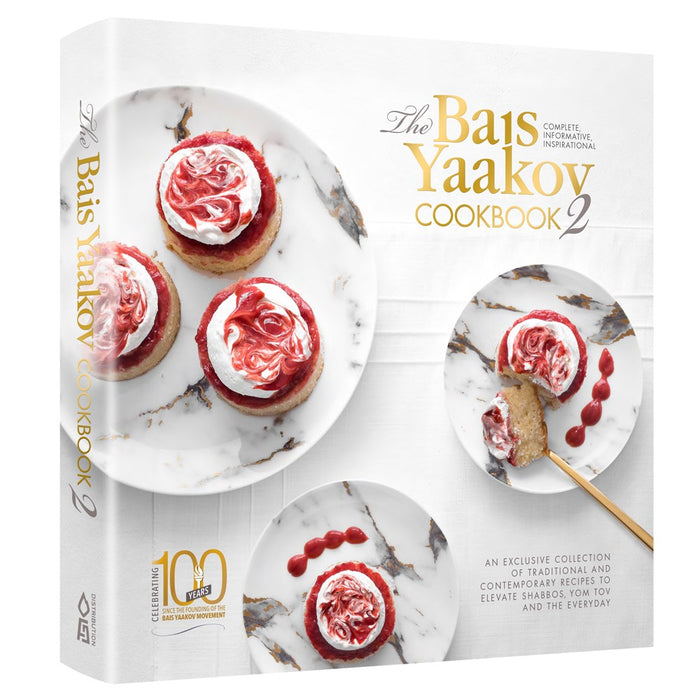 Bais Yaakov Cookbook #2
Original price
$39.99
-
Original price
$39.99
Bais Yaakov Cookbook 2, Complete, Informative, Inspirational!
Features:
· An exclusive collection of 150 exclusive traditional and contemporary recipes to elevate 
Shabbos, Yom Tov,
 and every day, with elegant photos.
· Traditional recipes and step-by-step illustrations to enhance your 
Shabbos
 and 
Yom Tov
 table.
· 
Halachic
 Guidelines: 
Halachos of Yom Tov; Shabbos
 in the kitchen; 
Brochos
 Guide; Guide to Checking Fruits and Vegetables.
· Post-World War II History of the Bais Yaakov Movement.
· Extensive Culinary Guide: Comprehensive guide to baking and cooking conversions; Cutting produce; Shopping for meat, wine, cookware... and much more!