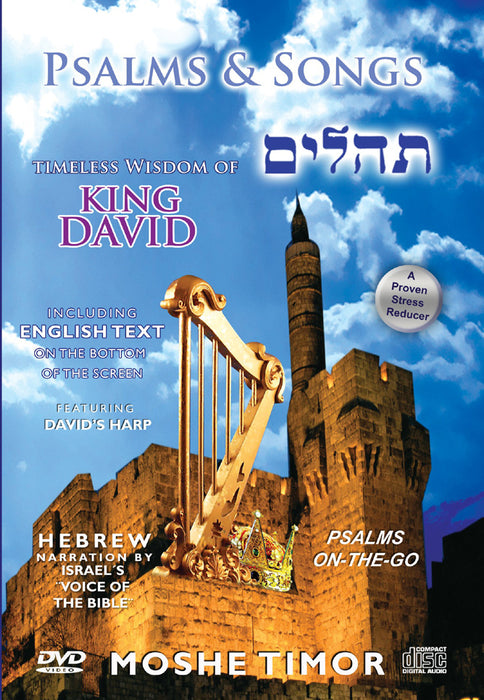 Tehillim & Songs - in Hebrew, with English Text
Sale
Sale
Original price
$26.95
-
Original price
$26.95

Tehillim - Psalms
You can echo the very words and thoughts of Dovid HaMelech - King David - in the Book of Psalms.
see hear and feel all the marvels of the creator, including gardens, flowers, and underwater wonderland, as well as sites in ISRAEL.
turn over to your higher power your worries, cares and burdens and go free without a care, or worry on your mind so you can truly enjoy life and love to its fullest.
its special features are:
1) indexed chapters
2) inspirational psalms for times of distress, hope, faith, and healing.
3) option to fallow narration with Text in English on the bottom of the screen.