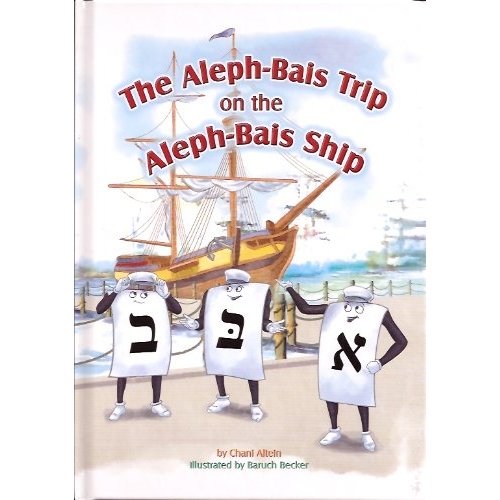 The Aleph-Bais Trip on the Aleph-Bais Ship
Original price
$11.95
-
Original price
$11.95
This outstandingly clear and beautiful picture book brings the Aleph-Bais letters to life!
Each letter plays an important role in an action-packed story with spectacular illustrations your child will want to see again and again.
Watch as a toy ship, a pack of Aleph-Bais cards, and a load of imagination combine to create an adventure on the high seas. Be amazed and inspired as the letters work together to help each other.
Follow them as they swing, roll, fly, and float their way into your child's memory.
Bouncy rhymes and colorful illustrations by a Disney artist make The Aleph-Bais Trip on the Aleph-Bais Ship a must for every Jewish bookshelf.