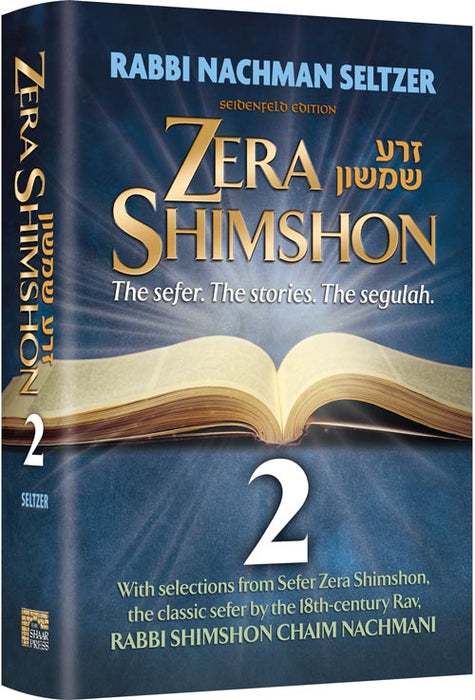 Zera Shimshon 2: The Sefer. The Stories. The Segulah
Sale
Sale
Original price
$30.99
-
Original price
$30.99
Zera Shimshon. Come for the segulah. Stay for the Torah.
People looking for shidduchim. People waiting for the blessing of children. People struggling financially. Hundreds, perhaps thousands, have discovered the power of the Zera Shimshon's promise:
"... [those who learn my Torah] will see children, and children's children... wise and discerning, and homes filled with everything good, and wealth and honor..."
From the Introduction to Zera Shimshon by R' Shimshon Chaim Nachmani
But though many begin their study of Zera Shimshon because of the increasingly clear power of the segulah, they stay because of the beauty and wisdom of the Zera Shimshon's insights!
Like the first bestselling volume, Zera Shimshon 2: The Sefer. The Stories. The Segulah combines three elements:
The Sefer:
Selections translated and adapted from Sefer Zera Shimshon. Written by the brilliant 18th-century Italian Talmudist, Rabbi Shimshon Chaim Nachmani, this volume features several segments on every parashah.
The Stories:
The Zera Shimshon's commentary on each parashah is followed by a true story, told in Nachman Seltzer's inimitable style.
The Segulah: