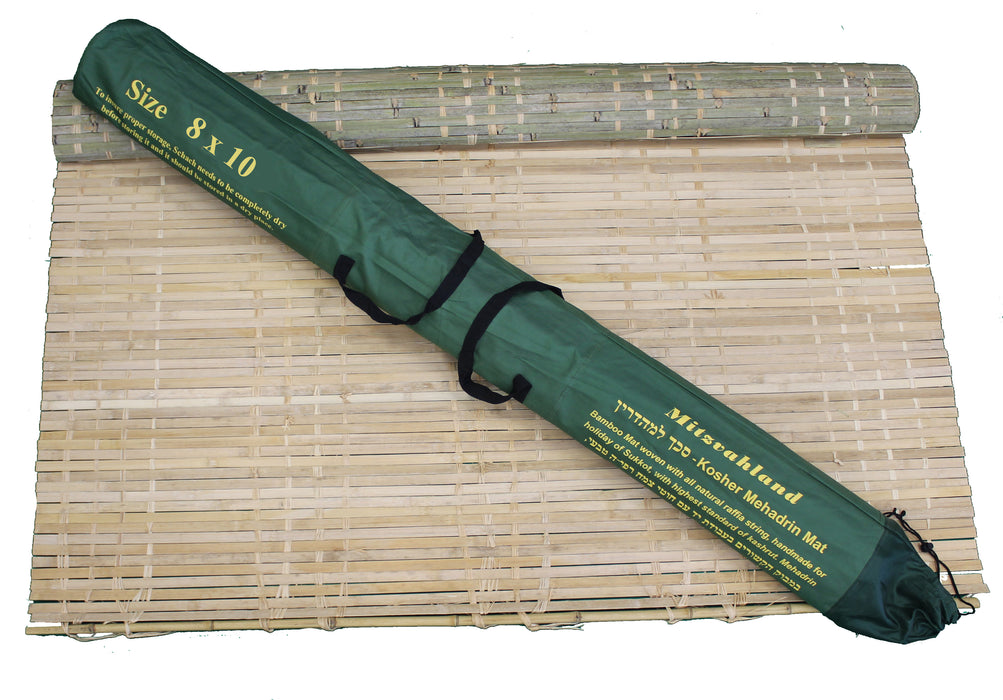 Mehadrin Bamboo Mat 8' x 10' - Schach Mat
Sold out
Original price
$250.00
-
Original price
$250.00
Please NOTE: We are no longer SHIPPING this size due to the oversize limits by UPS and FedEx, they charge $85+ for oversize mat shipped.
You will receive instead TWO of our  4×10 Bamboo S'chach Mats, which will have the same coverage as a single 8×10 Bamboo S'chach Mat, with the added benefit that they are easier and smaller to handle and store, and cheaper to ship.
Price Match Guarantee

 Free Schach Storage Bag

 Roll out in Seconds

 Waterproof

 Durable & Long Lasting

 Kosher Certified
 100% Natural Woven With Raffia

Mitzvahland Bamboo Mats Schach are Mehudar - Mehdrin. They are 100% kosher with highest and best standard of Kashrut. Real bamboo which has been woven with durable, Rafia material all hand made for purpose of sukkot - these sukkah mats have been made according to psak and requirement of Badaz Yerushalim  With all of these, you will be given a highest quality of kashrut, and long life for these bamboo mats.  Once Succot Sukkah is over, it can just as easily be rolled up into about 6" in diameter making storage and retrieval simple year after year.